AMBPR offers an autonomous mobile robot for stripping and painting hulls.
Large steel surfaces, often heavily affected by corrosion, require frequent cleaning and painting to maintain the corrosion prevention properties and anti-fouling properties of its underwater vessel.
We are proud to serve the industry with solutions for dry dock work.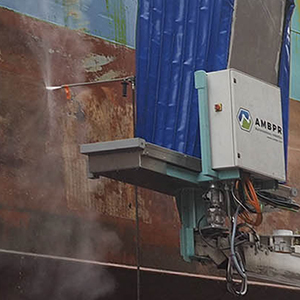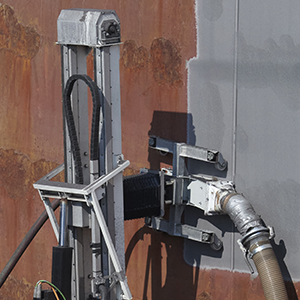 Surface preparation
Abrasive sandblasting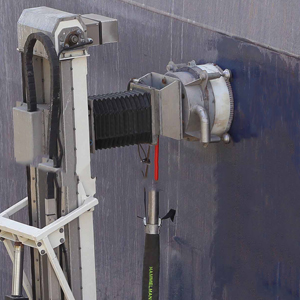 Surface preparation
UHP sandblasting
(Ultra High pressure)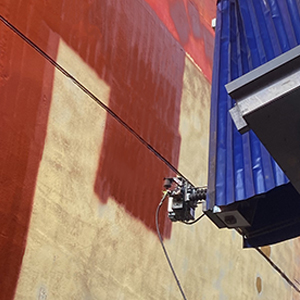 Surface treatment
Painting
Zero waste
Compliance with current and future environmental constraints.
Our closed system solutions collect all hazardous contaminants.
Quality
Gain in profitability and quality from washing to inspection.
Profitability
Reduce the time the vessel is immobilized in dry dock.
Safety and health
Independent of the human factor.