The fairing of your boat is essential!
This involves cleaning the submerged part of the ship's hull to maintain its performance and lifespan. It is also an essential step because by cleaning your boat hull you will realize the general condition of your boat and if necessary, any work to be done, it is for your safety!
The robotic high pressure washing allows safe cleaning while maintaining a perfect projection distance with the hull. The nozzle is at a precise angle so that it can reduce the power of the jet and avoid damaging the hull and the paint coating.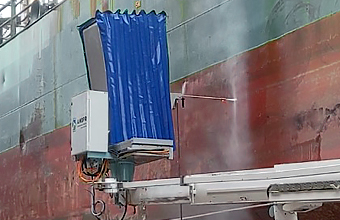 Reduce vessel downtime in dry dock
Collection and treatment of waste
automatic high pressure system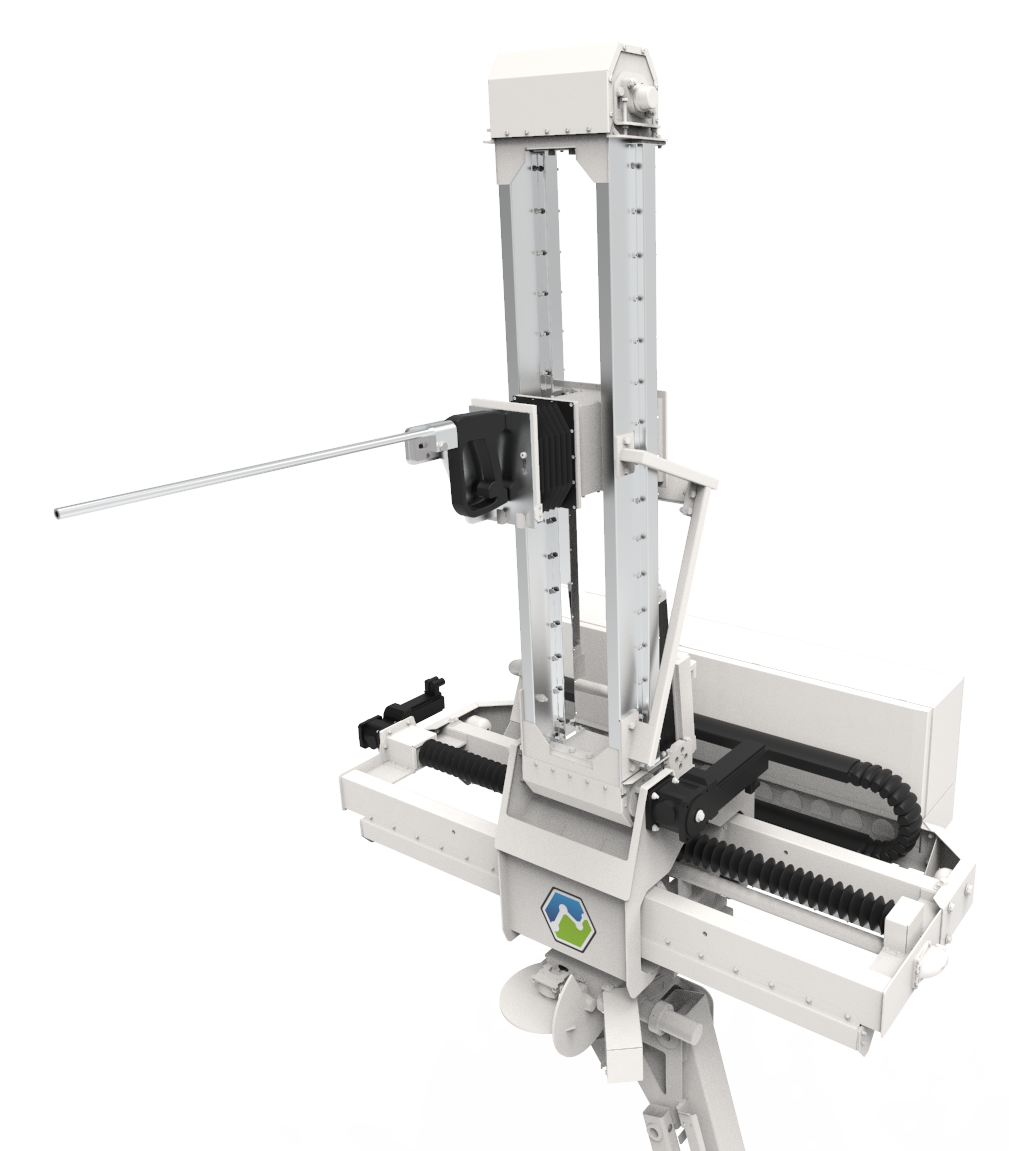 1  – High pressure gun with flat jet nozzle mounted on the tool holder of the robot
2 – High pressure pumping system 
3 – Silo and water treatment system to the container: pollution control 
4 – Suction system
5 – Nomad'o container 
Equipment and technical data
High pressure gun
(mounted on the tool holder of the robot)
Hammelmann HDP 32
(HP motor pump unit)
Vacblast 45 Sibilia
(Suction system)
Different models:
– Free jet 1 Flat or Rotary head
– Free Jet 2 Flat or Rotary heads
OPTION:
Capture at the source diameter 300 mm,
Vacuum system,
Water treatment
Motor: Electric 30 kW direct start 
Max pressure: 400 bar 
Max flow: 40 L / min 
Weight: 830 Kg 
Dimensions (L x W x H): 1500 mm x 865 x 1450 
Power: 30 kW 
Power supply: 400 V / 50 Hz or 440 – 460 V / 60 Hz 
(Connection by means of a CEE 63 A connector) 
Motor: Electric 45 kW direct start 
Max vacuum: 0.6 bar 
Max flow rate: 2100 m3 / h. 
Weight: 2090 Kg 
Dimension (L x W x H): 2450 mm x 1200 x 2320 
GreenDock robot in action
Robot washing process shipyard – DAMEN