Thanks to its pressurized water projection at 2500 bar via our robotic solution, this process makes it possible to strip a coated surface and find the original profile of the metal support. This method is particularly suitable for work on site with high quality and restrictive environmental requirements.
This pickling technique has many advantages:
• protection against splashes of particles, grease, rust, traces of paint and coating that could cause injury or poisoning.
• reduced water consumption thanks to our water recycling and treatment system.
• elimination of arduous work and preservation of human capital in difficult environments.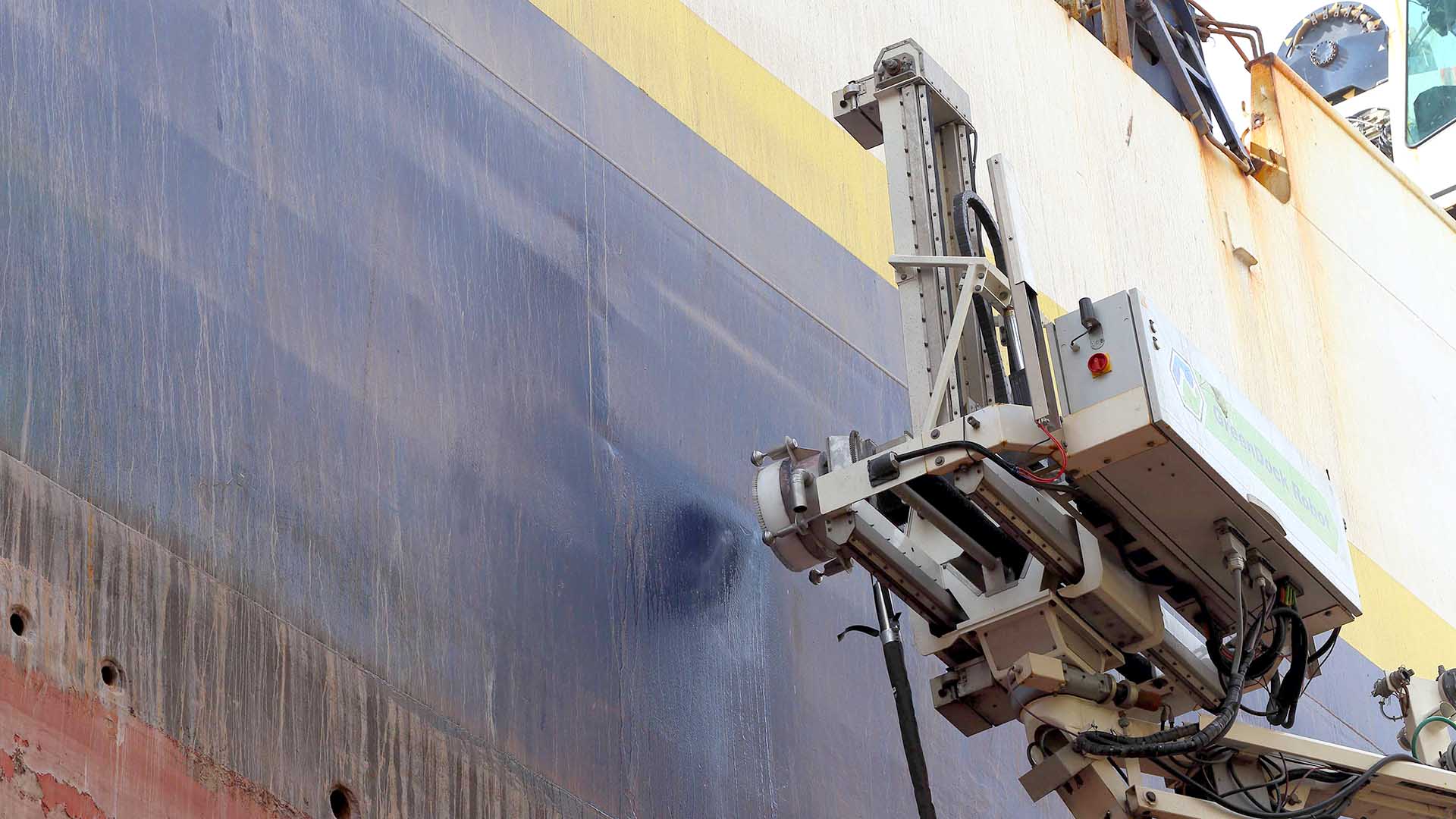 Increased productivity - Area = 7 m2/h.
Collection and treatment of waste
Ultra High Pressure (UHP) system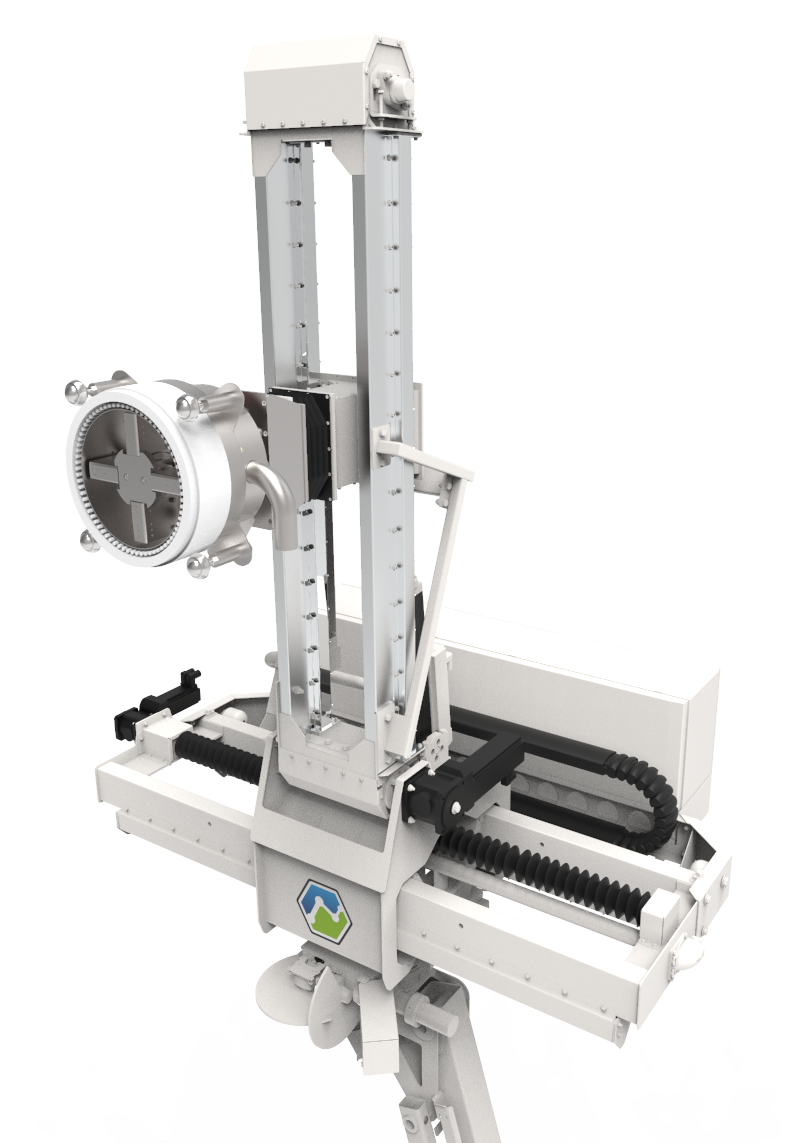 1  – UHP sandblasting chamber mounted on the robot tool holder 
2 – UHP sandblasting system 
3 – Silo and water treatment system to the container: depolution 
4 – Suction system – Vacblast 45 Sibilia
5 – Nomad'o container
Equipment and technical data
UHP sandblasting chamber
(mounted on the robot tool)
Hammelmann Aquajet 14
(UHP system)
Vacblast 45 Sibilia
(Suction system)
Different models : Free jet 1 Flat or Rotary head, Free Jet 2 heads Flat or Rotary
OPTION :
Closed circuit water treatment
Engine: Diesel Deutz 120 KW 
Consumption: 16 L / h. (Fuel) 
Max pressure: 2500 bar 
Max flow: 27 L / min 
Weight: 2400 Kg 
Dimension (L x W x H): 4540 mm x 1930 x 2450 
Motor: Electric 45 kW direct start 
Vacuum: 0.6 bar 
Max flow rate: 2100 m3 / h. 
Weight: 2090 Kg 
Dimension (L x W x H): 2450 mm x 1200 x 2320