Sandblasting is a process for cleaning all types of surfaces. This technique is used for the renovation and maintenance of the surfaces and hulls of ships. This method has the advantage of being fast and extremely effective, a system is used to project the air flow and the abrasive at high pressure in complete safety. Thanks to our particle capture system, we protect you against the projection of particles, grease, rust, traces of paint and coating that can cause injury or poisoning.
Increased productivity - Area = 7 m2/h.
Reduce vessel downtime in dry dock
Collection and treatment of waste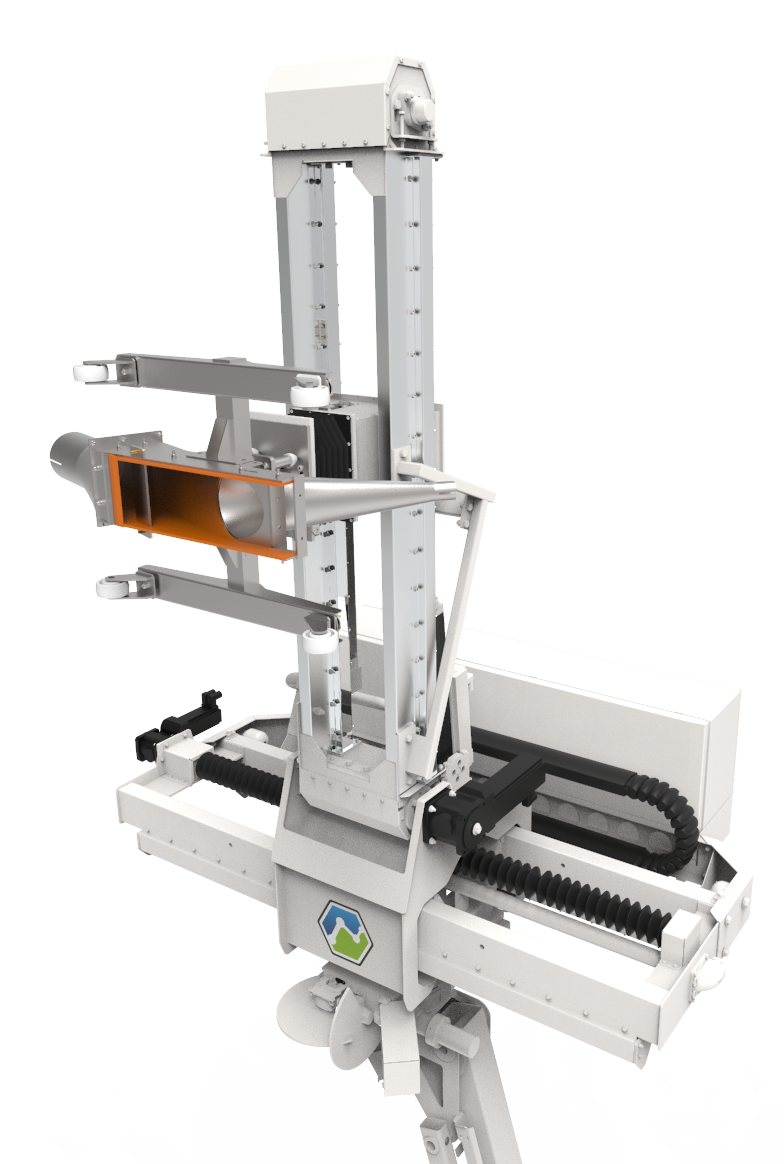 diagram of the abrasive process
1  – Blasting / suction hood with source capture mounted on the robot 
2 – KOMINO sandblaster big capacity 
3 – The suction waste falls into a big bag at the exit of Silo. 
4 – Suction system – Vacblast 45 Sibilia
5 – Air compressor – 11000 L/min – 12 bar
6 – Air cooler (Dryer) 
Equipment and technical data
Suction hood
(mounted on the robot)
KOMINO sandblaster
(Abrasive blast group)
RA-120
((Air-cooled dryer)
Different models:
1 head free jet
2 head free jet
OPTION:
Capture at the source,
vacuum system,
Closed circuit abrasive processing
Capacity: 1250 liters 
Max pressure: 12 bar 
Weight: 400 kg 
Dimension (L x W x H): 1028 mm X 1028 X 2200 
Weight: 114 kg 
Dimension (L x W x H): 1045 mm x 700 x 1135 
Power supply: 400 V – 3 phases / 50 Hz / 760W