AUTONOMOUS MOBILE ROBOT APPLIED TO ANTICORROSION AND NAVAL MARKET
Our robot is designed on a controlled and instrumented gondola, it has autonomous functions of movement and positioning without digitalisation of the environment.
It integrates a robotic multifunctional tool holder that allows to perform ranging from a single basic means to the individual implementation of
– washing operations,
– sandblasting (by abrasive spraying or with Ultra-High Pressure water)
– or painting application.
Example of a ship renovation before and after, completely robotic.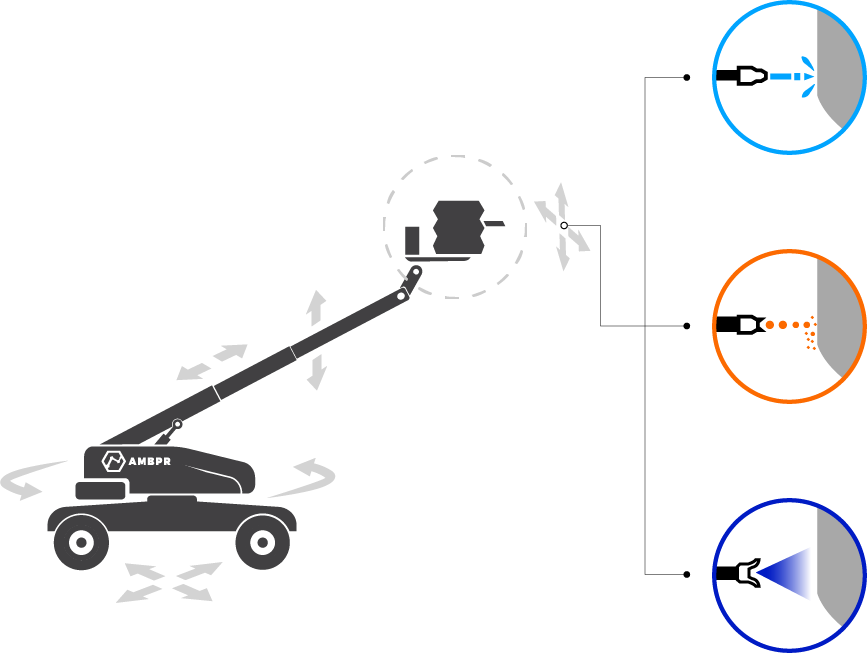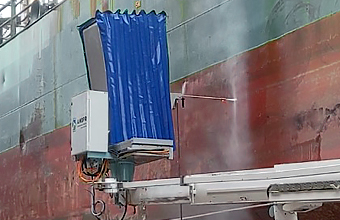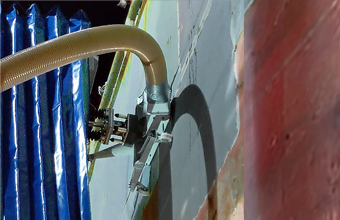 Robot Sandblasting Process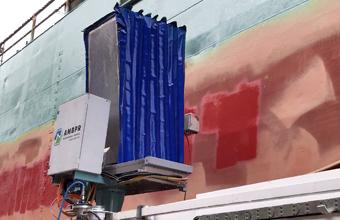 Improved productivity and yields (reduced lead times).
Improvement of working conditions and HSE (elimination of accidents and exposure to harmful substances).
Reduction of environmental impact (amount of waste and discharges).
Improvement of the quality of the work (perfect repeatability and control of the application).
Autonomy in carrying out the work (the operator can monitor several machines with a simplified user interface without programming knowledge need).